CDR Report Writing Services For Engineers Australia
Writing a perfect CDR report is essential for a successful Skills Assessment for Migration to Australia. A perfectly written CDR should be exceptional, professional, and effectively demonstrate your engineering capabilities. Although it sounds simple, it is complex and frustrating when you are not well-versed about the accurate guidelines, formatting, and knowledge of criterias listed by Engineers Australia.
Engineering in Australia is fiercely competitive, as numerous talented professionals compete for their desired positions in prospering industries. As such, to stand out amongst others, you need a professional approach to overcome the complex nature of CDR report writing. How to Write CDR acknowledges that a CDR is not merely a typical report but an opportunity to showcase your individual story, skills and lifetime engineering achievements. We craft your CDR report by following EA's comprehensive step-by-step guidelines & format with use of formal speech, correct grammar, and no plagiarism.
We have a dedicated team of professional CDR writers who offer the best CDR writing services. Our top-tier CDR services are for all aspiring engineers seeking Skilled Migration to Australia as capable Engineers.
What Is A CDR Report For Engineers Australia?
A Competency Demonstration Report (CDR) is a crucial document for engineers to prove their engineering competencies and their ability to excel in their chosen engineering discipline in Australia. It is a technical report submitted by engineers to Engineers Australia for skills assessment and migration to Australia.
Engineers Australia has the role of evaluating the competency and education level of engineers worldwide. EA uses CDR reports to judge the skills and knowledge at a professional level.
The CDR report writing must follow all Engineers Australia's guidelines and assessment criteria, and demonstrate that you have the right skills, problem-solving capabilities, project management skills, and technical knowledge for your chosen engineering role.
Why Hire Professional CDR Writers For CDR Report Writing Services?
Professional CDR report writers, such as How To Write CDR, provide the best CDR writing services for Engineers Australia. Our CDR report writing professionals showcase all the essential elements, such as your life-long earned skills, knowledge, and competency in the Engineering field. Our Australia-based CDR writers qualify in knowledge, skills, and experience to help aspiring engineers pursue their Australian Immigration dream through CDR reports.
Important things to consider before hiring a CDR writer
1. CDR writer or the service provider should be based in Australia
It becomes quite difficult for the CDR writing service provider if they are based in countries other than Australia. They might be experienced and qualified with years of experience in writing CDR reports, but they can miss the constantly updated guidelines and rules about Australian Engineering scenarios if they are located outside Australia.
2. An Engineering Writer should write Your CDR report
Many online sources offer CDR Writing Services, but their writers are not engineering writers; instead, they are academic writers. Always check thoroughly on the service provider websites and ask them if they actually have engineers for CDR report writing or not. It would help you to hire a real professional engineer, with engineering expertise in your field to carefully write your CDR.
3. The CDR Report Writing Service Provider Should be Registered in Australia
It's important to have a CDR report writer who is registered in Australia. They stay updated on every Engineers Australia rule or guideline ensuring their services are aligned. Choosing a registered service provider not only keeps their procedure clear and legal but also improves the chances of getting your CDR approved by EA. How To Write is registered in Australia and has served aspiring engineers for more than half a decade, assisting them in achieving their goal of migration to Australia.
4. CDR Writing Service Should Be Knowledgeable about the Immigration Process
A trusted CDR report writing service provider should know Australian Immigration Procedures for Skilled Engineers. They have sound knowledge of the Visa application process, requirements, and eligibility criteria for successful skill assessment. Furthermore. CDR service providers are also well aware about proficiency requirements such as IELTS score andExpression of Interest (EOI) to write the best CDR report for successful Visa approval.
Requirements For A CDR Report Writing
Your CDR report represents your Engineering capabilities, skills, experiences and the achievements you earned over your professional journey. It demands an honest and careful approach, as Engineers Australia only gives chances to competent engineers to migrate to Australia and work as skilled engineers.
Thus, EA has set a series of requirements in the Migration Skills Assessment (MSA) that a candidate should complete / tick off.
Evidence of competency in the English language
Copy of updated resume
Academic documents to prove your qualifications
Professional documents
Employment history
Three Career Episodes
Summary Statement
Consequently, we provide an array of solutions and services related to CDR report writing.
What's Included in the CDR Report Writing?
The CDR report is inclusive of three Career Episodes that outline your past works and experiences, each with a brief introduction, background, and your involvement in carrying out different engineering activities. Each of the three Career Episode centres around a distinct project or role, providing detailed insights into your duties, technical knowledge, and problem-solving skills.
Summary Statement is a summarised paragraph that aligns with your engineering skills and experiences mentioned in the Career Episodes. It is prepared to help the assessors guide through and understand your career episodes more thoroughly.
Continuing Professional Development (CPD)
The Continuing Professional Development section of your CDR report writing emphasises your commitment to staying up-to-date in your engineering field. It showcases any extra courses, internships, or workshops you have attended after completing your engineering degree. In essence, your CDP serves as a means to demonstrate your ongoing interest and growth in your chosen field of profession.

Making a CV or Resume in a CDR report requires a lot of attention. We will prepare a professional CV that effectively states your background, profession, future goals, and skills to leave an impression on Engineers Australia assessors.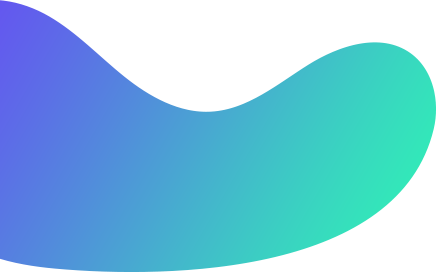 Ready to kickstart your journey towards a successful engineering career in Australia?
Take the first step by filling up our user-friendly form.
Do Engineers In Australia Need To Submit CDR To EA?
Yes, Engineers in Australia need to submit a CDR report for skills assessment to get professional engineering membership in Engineers Australia. The CDR is crucial to maintain high engineering standards in Australia as it is assessed by EA to measure an engineer's skills and experiences.
Best CDR Writing Services From How To Write CDR
Among the ocean of agencies that can assist you in preparing your CDR, How To Write CDR truly takes charge and responsibility for your CDR report and guarantees you a 100% successful skills assessment from Engineers Australia. Here are the reasons why you should choose us for the best CDR report writing service for EA.
1. Professional & Experienced Writers
We have a team of professional CDR writers with years of experience who are qualified to provide premium CDR report writing services. We understand the requirements set by Engineers Australia, follow the exact format, and craft reports that pass the quality check and standards met by Engineers Australia Skill Assessment.
2. 100% Successful Approval Rate
Our expert CDR report writers are well aware of the requirements of Engineers Australia. We will take the responsibility to help you with the step-by-step CDR report writing process ensuring that our CDR will always get approved by EA at the first time of submission.
3. Expertise in Multiple Engineering Disciplines
Our CDR report writing teams possess years of experience across all ranges of engineering fields, such as Civil Engineering, Chemical Engineer, Biomedical Engineer,  Mechanical Engineering, and more. We are capable of customising CDR reports based on an individual's specific engineering discipline guaranteeing a 100% positive assessment.
4. We Ensure 100% Original Content
We follow the strict policy of providing 100% original and plagiarism-free CDR reports to our clients. With an accurate, unique, and easily understandable demonstration of your engineering skills, we ensure that all the report content aligns with the guidelines of EA.
We value the importance of time for both of us. We set realistic deadlines, execute our planning and constantly communicate with you throughout the writing process. We earned our client's trust by delivering quality CDR reports a week before the given deadline.
6. Personalised CDR Writing Services
We offer personalised CDR writing services to our clients. Our professional approach involves collaborating closely with clients and understanding their needs, requirements and any specific details. Subsequently, we then proceed following those specifications ensuring the quality and guidelines of Engineers Australia.
If you are concerned that all of the above services may be expensive and cannot be affordable by any normal person, then you are in for a surprise. We provide everyone top-notch and budget friendly CDR report writing services at a nominal price.
Get Started With How To Write CDR For Premium CDR Writing Services
If you are an engineer aspiring to migrate to Australia and looking for CDR report writing service, experts from How to Write CDR are always here for your help. Our sincerity, quality work, and successful CDR report achievements speaks more than we could. We are committed to provide best CDRs that ensure 100% success rate on your skill assessment, ultimately increasing your chances of success immigration to Australia. This is a choice that will shape your future, so, rely on us for a successful migration journey and career in Australia.
FREQUENTLY ASKED QUESTIONS
What is CDR Report Writing?

As accredited and non-accredited universities have different engineering standards, engineers holding an engineering degree from a non-accredited university or non-accord country are required to submit a CDR to prove that their engineering abilities match with Engineers Australia standards. The CDR (Competency Demonstration Report) serves to validate an Engineer's qualifications for skilled migration to Australia. It demonstrates to EA that you meet the eligibility criteria to both work and settle in the country.
Who Needs a CDR report?

Applicants seeking migration to Australia via the Engineers Australia Skill Assessment, who do not have  a qualification accredited to the Washington Accord, Dublin Accord, or Sydney Accord, are mandatory to provide a Competency Demonstration Report (CDR). This report holds a great importance for engineers who want a skill assessment via Engineers Australia.
What are CDR writing services for Engineers Australia?

The competency demonstration report (CDR) pathway allows overseas engineers to migrate to Australia through the Skilled Migration program. The CDR for Engineers Australia is a technical document that includes information about the engineer's competency level.
Who is the Best CDR Report Writing Services provider in Australia?

With good reasons, How to Write CDR proclaims itself as the best CDR Writers in Australia. We have been in the industry for years writing professional CDR reports with 100% acceptance rate. We have versatile and extensive experienced writers who themselves worked as engineers firsthand. We also offer services such as CDR review, Summary Statement writing, Career episode writing, CPD writing, and Stage 2 Competency Demonstration Report Writing.
What is the success rate of Engineers Australia CDR?

The success rate of a CDR depends on different factors such as the quality of the submitted documents, the accurate information provided, skills and experience, and guideline alignment with Engineers Australia Standards. To increase the chances of successful skills assessment, it is necessary to ensure that your CDR is well-prepared.
How do you write a good CDR?

Writing a good CDR report means understanding what Engineers Australia wants and showing your skills and experience well. Here are some tips to write a good CDR:

Know Engineers Australia's Requirements: Understand what Engineers Australia asks for in a CDR report. This means knowing the standards they want and what they're looking for.
Follow Engineers Australia's Layout: Prepare your CDR in the format by Engineers Australia. This shows you're careful and do things correctly.
Match Your CDR to Your Field: Make sure your CDR fits your type of engineering. Talk about the skills and things you've done that relate to your specific area of engineering.
Showcase Your Work and Achievements: Share specific details about your work and things you've achieved. Show how you've helped projects and companies do better. Use numbers to show your impact.
Use Simple and formal Language: Write clearly. Use simple and easy words to explain your ideas and stories.
Edit and proofread Mistakes: Before you send your CDR, check for mistakes in grammar, and plagiarism to make sure everything makes sense.
What are some of the difficulties candidates face while writing a CDR?

Writing a CDR on your own is not easy as it comes with a lot of challenges in each step. Some common difficulties are: 

Difficulty in explaining Engineering elements aligning with the experiences & achievements 
Unable to follow the exact Engineers Australia rules & format in each section of CDR report
Difficulty in making your details interesting, well-balanced, and under the required word limits
Difficulty in choosing between professional and simple english language words
Missing out on updated guidelines of Engineers Australia
Why is a CDR report required?

As accredited and non-accredited universities have different engineering standards, engineers holding an engineering degree from a non-accredited university or non-accord country are required to submit a CDR to prove that their engineering abilities match with Engineers Australia standards. The CDR (Competency Demonstration Report) serves to validate an Engineer's qualifications for skilled migration to Australia. It demonstrates to EA that you meet the eligibility criteria to both work and settle in the country.